About us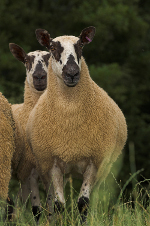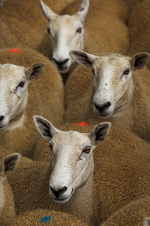 Welsh Mule sheep are breeding ewes used by sheep farmers to produce the finest quality lambs for today's discerning consumers.
Welsh Mules are the progeny of a registered Bluefaced Leicester ram crossed with the Welsh Mountain, Beulah or Welsh Hill Speckled-face ewes, all hardy, healthy Welsh hill breeds which impart their best qualities to their offspring.
Even the ewe lambs produce prolific lamb crops and their superior mothering instinct and excellent milking qualities ensure a very high percentage of live lambs reared.
The Welsh Mule adapts readily to a wide variety of management systems. It is easy to house and handle while it's hardiness, good foraging abilities, superior mothering qualities and prolificacy ensure a relatively toruble-free lambing season. Welsh Mules also produce fine, high quality wool, a characteristic inherited from the Blue-faced Leicester ram.