New Association Field Officer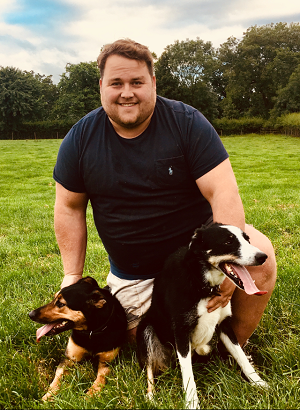 The Welsh Mule Sheep Breeders Association has appointed a new field officer to succeed Marcus Williams who stepped down recently.
Joe Hamer from Arscott, Pontesford grew up on a mixed farm in south Shropshire where he now farms with his partner. They produce finished lambs as well as Welsh Mules that are sold as breeding ewe lambs.
He's played an active role in Young Farmers in Shropshire becoming county chairman in 2013-14. He was educated at Walford & North Shropshire College and Reaseheath College in Nantwich. As well as working at home, Joe has held a number of roles as a contract shepherd and teaching students. He's also participated in R&D projects for the Texel Sheep Society.
Association chairman, Kevin Parry was pleased to welcome Joe to his new role. "Joe will have a very important role to play in developing the association in future, ensuring that we are aware of changes that are taking place in the sheep industry and ensuring that the association evolves to meet those challenges" said Mr Parry. "We are also very grateful to Marcus for his enormous contribution to the development of the Welsh Mules over the past ten years" he added.